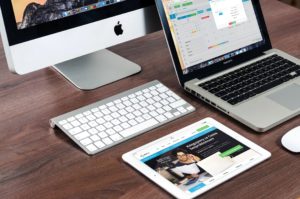 We provide video deposition, trial presentation, video playback, IT services, forensic photography and video, website, banner and logo design, search engine optimization, paid ads, and other technology services to all businesses.
For a free quote or for additional information please contact us today at (215) 416-5526 or complete the online form here.
Below are some of the services we offer at affordable prices.
Video depositions
Video playback

Arbitrations
Trials
Mediations

Trial presentations
Computer repair
Computer services

Knowledgeable in both Mac & Windows OS
Server installation and continued management
Workstation installation and continued management
Printer installation
One-on-one (or team) program training
Software installation
Equipment recommendations and purchasing
Troubleshoot computer problems
Maintenance and upgrades

Website design

Business websites
E-Commerce websites
Personal websites
All types of websites

Website redesign
Domains hosting
Website hosting
Search engine optimization (SEO)
Pay-per-click advertising campaigns
Email campaigns
Photography services – Head shots, corporate events
Video services – Corporate video and commercials
Day in the life videos
Logos & stationery creation
Brochures
and much more…
If you would like a quote on any of the services listed above or have any questions about a service you do not see on this list please call us at (215) 416-5526 or contact us via web form by clicking the contact us button below.  We can help!  Thank you.